STATE PLANNING: FROM MYTHS TO REALITY
Institutional Problems of the Economy
V.P. Marushchak

Odesa Regional Institute of Public Administration of the National Academy of Public Administration under the President of Ukraine, Odesa
Abstract
The article focuses on the important issue of state planning in regulation of economic relations. Based on historical and logical analysis, the possibility and necessity of state planning of market economy is grounded, real possibilities of using planning for stabilizing the economic relations are shown, innovative types of state planning able to put the state-legal regulation of the society development to a new level are expected.
Keywords
state planning, economic activity, market economy, obligatory planning, planned regulation, planned activity, economic adjusting
Downloads
Download data is not yet available.
References
1. Planning London. — London : Press, 1994.
2. Богатырев С. Что означает план во Франции / С. Богатырев // За рубежом. — 1991. — № 25. — С. 12.
3. Авдаков Ю.К. Производственные объединения и их роль в организации управления советской промышленностью / Ю.К. Авдаков, Л.В. Бородин. — М. : МГУ, 1973. — 220 с.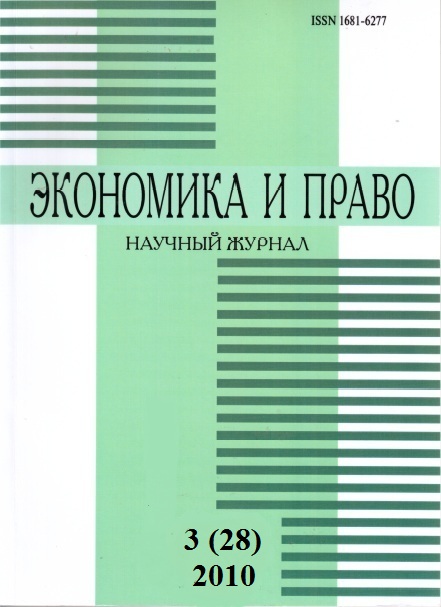 Abstract views: 5 PDF Downloads: 1