ORGANIZATIONAL ASPECTS OF THE INTEGRATION OF ENTERPRISES IN CLUSTERS: FOREIGN AND DOMESTIC PRACTICE
Series "Economy": Economic and legal problems of interregional cooperation
O.S. Korsakova

Donbass State Technical University, Lisichansk
Abstract
The article analyzes the foreign experience of creation and functioning of the cluster structures; а comparative analysis of the formation of clusters in the development of the strategy of development of individual sectors. Substantiates the job and the prospects for the formation of clusters and activity in Ukraine. The comparative characteristic bases of creation and functioning of the corporate integrated cluster type in the economies of developed countries and in Ukraine.
REFERENCES
1. Mavtaeva E.I. and Kurkudinova E.V. (2012), World experience of cluster development model, Regional'naya ekonomika UEkS, vol. 2, pp. 54-61.
2. Porvatkina M.V. (2011), Foreign experience of formation and development of regional clusters in economically developed countries, Vestnik GTPU, vol. 12, pp. 112-115.
3. The official website of the Institute of Regional Innovation Systems (2014), Analysis of foreign experience raising industry, regional and national competitiveness through cluster development, available at: http://www.innosys.spb.ru/?id=1093 (Accessed 20 March 2016)
4. Kuz'min O. (2010), Clusters as a factor of innovative development of enterprises and territorial formations, Ekonomika Ukrainy, vol. 2, pp. 14-23.
Keywords
integration, clusters, cluster policy model, competitiveness, optimization, diversification
Downloads
Download data is not yet available.
References
1. Мантаева Э.И. Мировой опыт кластерной модели развития / Э.И. Мантаева, Е.В. Куркудинова // Региональная экономика УЭкС. — 2012. — № 2. — С. 54—61.

2. Порваткина М.В. Зарубежный опыт формирования и развития региональных кластеров в экономически развитых странах / М.В. Порваткина // Вестник ТГПУ. — 2011. — № 12. — С. 112—115.

3. Анализ зарубежного опыта повышения отраслевой, региональной и национальной конкурентоспособности на основе развития кластеров [Электронный ресурс] // Официальный сайт Института региональных инновационных систем. — Режим доступа: http://www.innosys.spb.ru/?id=1093

4. Кузьмин О. Кластеры как фактор инновационного развития предприятий и территориальных образований / О. Кузьмин // Экономика Украины. — 2010. — № 2. — С. 14—23.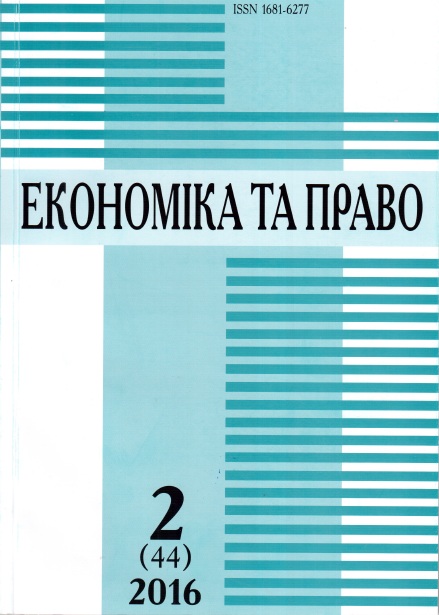 Abstract views: 134 PDF Downloads: 185