APPLICATION OF MODERN TECHNOLOGIES IN HUMAN RESOURCE MANAGEMENT: THEORETICAL ASPECTS
Series "Economy": Labor Economics and Social Policy
М.І. Ivanova

The State University «National Mining University», Dnipro

H.V. Varyanichenko

The State University «National Mining University», Dnipro
Abstract
The author believes that the human resource management technology is a set of methods and techniques, which allow a systematic and consistent implementation of management procedures and operations to achieve clearly defined or expected goals. The study has shown, that the classification of effective human resource management technologies should be based on the systems theory, according to which this technology is considered as a sequence of activities combined in the system. The findings confirm that HR management techniques should be applied at all stages of company's management cycle.
REFERENCES
1. Aminova O. (2009), How to design effective human resource management strategy, Kadrovik. Kadrovyj menedzhment, [Online], vol. 3, available at: http://www.hrportal.ru/article/kak-razrabotat-effektivnuyu-strategiyuupravleniya-personalom (Accessed 4 April 2016).
2. Armstrong M. (2002), Strategicheskoe upravlenie chelo vecheskimi resursami [Strategic Human Resource Mana gement], INFRA-M, Moscow, Russia.
3. Bovykin V.I. (1997), Novyj menedzhment: upravlenie predpri jatiem na urovne vysshih standartov; teorija i praktika jeffektivnogo upravlenija [New management: business management at the level of the highest standards; theory and practice of effective management], OAO Izdatel'stvo Jekonomika, Moscow, Russia.
4. Havkalova N.L. and Kajnova T.V. (2010), Sotsial'no-ekonomichni aspekty zabezpechennia efektyvnosti kadrovoho menedzhmentu [Socio-economic aspects of personnel management efficiency], Vyd. KhNEU, Kharkiv, Ukraine.
5. Durakova I.B. (2010), Upravlenie personalom [Human resource management], INFRA-M, Moscow, Russia.
6. Kuper D., Robertson I.T. and Tinlajn G. (2008), Otbor i najm personala: tehnologii testirovanija i ocenki [Selection and recruitment of staff: test and evaluation technology], Vertex, Moscow, Russia.
7. Lukichjova L. (2009), Solution — good control — better, available at: http://www.hr-portal.ru/article/reshenie-%E2%80%94-khorosho-kontrol-%E2%80%94-luchshe (Accessed 4 April 2016).
8. Rudjuk I.V. and Stepanova I.N. (2002), Monitoring and control system for personnel activities, Spravochnik po upravleniju personalom, vol. 3, pp. 47-59.
9. Sosnovyj A.P. and Ratnikov P.V. (2009), Methods and tools for effective motivation, available at: http://freeconsulters.ru/?p=461 (Accessed 4 April 2016).
10. Stepancova E. (2011), Evaluation of the motivation system in the company. Criteria for evaluation. Signs of failures and sources of demotivation of staff, available at: http://stepantsova.wordpress.com/2011/01/02/ (Accessed 4 April 2016).
11. Travin V. (2011), Principles and technology management control, available at: http://www.denga.com.ua/index.php?option=com_content&task=view&id=1448 (Accessed 4 April 2016).
Keywords
management, technology, human resource, human resource management technology
Downloads
Download data is not yet available.
References
1. Аминова О. Как разработать эффективную стратегию управления персоналом [Электронный ресурс] / О. Аминова, Е. Каштанова // Кадровик. Кадровый менеджмент. — 2009. — № 3. — Режим доступа : http://www.hr-portal.ru/article/kak-razrabotat-effektivnuyu-strategiyu-upravleniya-personalom

2. Армстронг М. Стратегическое управление человеческими ресурсами / М. Армстронг : пер. с англ. — М. : ИНФРА-М, 2002. — 328 с.

3. Бовыкин В.И. Новый менеджмент: управление предприятием на уровне высших стандартов; теория и практика эффективного управления / В.И. Бовыкин. — М. : Экономика, 1997. — 368 с.

4. Гавкалова Н.Л. Соціально-економічні аспекти забезпечення ефективності кадрового менеджменту : монографія / Н.Л. Гавкалова, Т.В. Кайнова. — Харків : Вид-во Харків. нац. економ. ун-ту, 2010. — 236 с.

5. Дуракова И.Б. Управление персоналом / И.Б. Дуракова : учебник. — М. : ИНФРА-М, 2010. — 570 с.

6. Купер Д. Отбор и найм персонала: технологии тестирования и оценки / Д. Купер, И.Т. Робертсон, Г. Тинлайн : пер. с англ. — М. : Вершина, 2008. — 311 с.

7. Лукичева Л. Решение — хорошо, контроль — лучше [Электронный ресурс] / Л. Лукичева. — Режим доступа : http://www.hr-portal.ru/article/reshenie-%E2%80%94-khorosho-kontrol-%E2%80%94-luchshe

8. Рудюк И.В. Мониторинг и системы контроля за деятельностью персонала / И.В. Рудюк, И.Н. Степанова // Справочник по управлению персоналом. — 2002. — № 3. — С. 47—59.

9. Сосновый А.П. Методы и средства эффективной мотивации персонала [Электронный ресурс] / А.П. Сосновый, П.В. Ратников. — Режим доступа : http://freeconsulters.ru/?p=461

10. Степанцова Е. Оценка эффективности системы мотивации в компании. Критерии оценки. Признаки сбоев и источники демотивации сотрудников [Электронный ресурс] / Е. Степанцова. — Режим доступа : http://stepantsova.wordpress.com/2011/01/02/

11. Травин В. Принципы и технология управленческого контроля [Электронный ресурс] / В. Травин. — Режим доступа : http://www.denga.com.ua/index.php?-option=com_content&task=view&id=1448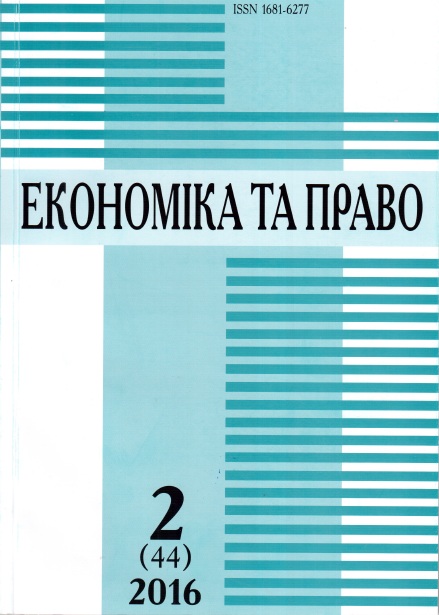 Abstract views: 164 PDF Downloads: 162