PROBLEMS OF EMPLOYMENT OF POPULATION AND WAYS OF THEIR SOLUTION UNDER CONDITIONS OF MARKET RELATIONS DEVELOPMENT
Labour Economics, Social Economy and Policy
I.I. Kulyak

Luhansk Branch Institute of Economic and Legal Researches of the NAS of Ukraine, Luhansk
Abstract
The article considers tendencies of adjusting of employment under conditions of market relations development in a transitional economy and urgent problems concerning adjusting of labour-market and employment in Ukraine in the present time. Methods of perfection of state policy on employment of population in Ukraine have beep developed and offered and further ways of solution of the considered problems under conditions of development of market relations have been marked.
Keywords
employment, population, solutions, market relations, tendency, regulation
Downloads
Download data is not yet available.
References
1. Гарсия-Исер М., Голодец О., Смирнов С. Критические ситуации на региональных рынках труда // Вопросы экономики. – 1997. – № 2. – С. 114–124.

2. Котляр А. Как создать эффективную занятость? // Вопросы экономики. – 1993. – № 12. – С. 64–68.

3. Саруханов Г. Управление занятостью населения: учеб. пособие. – СПб., 1993. – 164 с.

4. Державний комітет статистики Украини. Праця Украини – 2007: Статистичній збірник / Головне управління статистики. – К., 2008. – 406 с.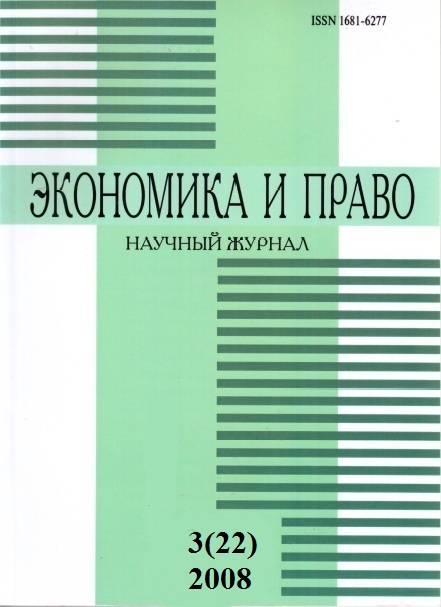 Abstract views: 67 PDF Downloads: 38