MECHANISM OF FORMING CITY POLICY FOR REALIZATION OF LABOUR ACTIVITY OF POPULATION
Economic and legal problems of city management
V.V. Druzhinina

Kremenchuk Mykhailo Ostrohradskyi National University, Kremenchuk
Abstract
Essence of population labour activity is considered as an important self_regulator of the labour market flexibility. The forms of the local labour market flexibility have been analysed. The sphere of activity for local bodies is outlined, it indudes formation of city policy to realize the population's labour activity.
Keywords
mechanism, policy, activity, population, labour market
Downloads
Download data is not yet available.
References
1. Кравченко І. С. Трудозберігаюча функція зайнятості: монографія. – К.: Ін Юре, 1998. – 360 с.

2. http://buklib.net

3. Приймак В. Зайнятість населення та безробіття в Західному регіоні України // Регіональна економіка. – 1998. – № 3. – С. 102–109.

4. Ринок праці Полтавської області у 2007 році: Аналітично%статистичний збірник / Полтавський обласний центр зайнятості Міністерства праці та соціальної політики України. – Полтава, 2007. – 150 с.

5. Экономика труда и социально%трудовые отношения / Под ред. Г.Г. Меликьяна, Р.П. Колосовой. – М.: МГУ, ЧеРо, 1996. – 623 с.

6. Соціально%економічний механізм регулювання ринку праці та заробітної плати: монографія / Д.П. Богиня, Г.Т.Куликов, В.М. Шамота, Л.С. Лисого та ін. – К.: Ін-т економіки НАН України, 2001. – 300 с.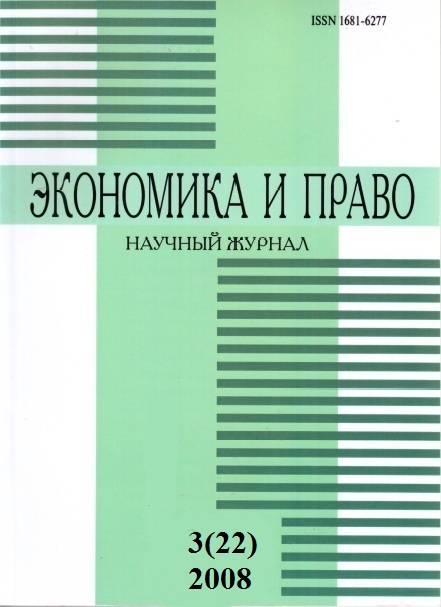 Abstract views: 83 PDF Downloads: 44