PARADOX OF V. LEONTIEV. HAS IT BEEN AT ALL?
Problems of production management
O.Yu. Chalenko

Luhansk Branch Institute of Economic and Legal Researches of the NAS of Ukraine, Luhansk
Abstract
The article deals with formation of production factors structure in the export of the country, and labour factors-capital ration in it. The influence of intangible assets on the production factors structure has been discovered. It has helped to explain V. Leontiev's paradox. Directions for research of the influence of intangible assets have been defined.
Keywords
export, formation, country, enterprise, labour, capital
Downloads
Download data is not yet available.
References
1. Ландерт П.Х. Экономика мирохозяйственных связей: Пер. с англ. / Под общ. ред. О.В. Ивановой. – М.: Прогресс, 1992. – 324 с.

2. Леонтьев В. Исследование структуры американской экономики / Ред. Ю.Я. Ольсевич. – М.: Иностранная литература, 1958. – 555 с.

3. Сальваторе Д. Международная экономика: пер. с англ. Г.Н. Котова. – М.: Институт внешних экономических связей и управления, 1998. – 712 с.

4. Авдокушин Е. Ф. Международные экономические отношения: учебник. – М.: ЭКОНОМИСТЪ, 2004. – 366 с.

5. Электронный источник: http://www.krivoy-rog.com/index.php?option=com_content&task=view&id=57604&Itemid=86

6. Электронный источник: http://www.krivoy-rog.com/index.php?option=com_content&task=view&id=57604&Itemid=86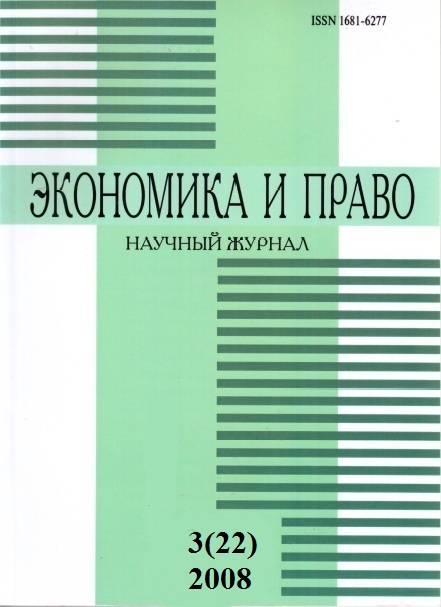 Abstract views: 110 PDF Downloads: 183