TO THE ANNIVERSARY OF THE LUHANSK BRANCH OF INSTITUTE OF ECONOMIC AND LEGAL RESEARCH OF THE NAS OF UKRAINE
Abstract
The article is devoted to the anniversary of the Luhansk branch of Institute of Economic and Legal Researches of the NAS of Ukraine. Particular attention is paid to the history of the branch attitude and the scientific portrait of its director Boris Kliyanenko. The basic modern position of the branch staff is revealed. 
Keywords
Luhansk branch, Economics and Law, Institute, research
Downloads
Download data is not yet available.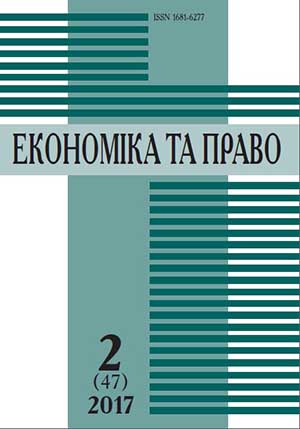 Abstract views: 164 PDF Downloads: 150