ISSUES OF SOCIAL POLICY IN THE CONTEXT OF STATE - BUSINESS PARTNERSHIP
Demography, Labor Economics, Social Economics and Politics
O.M. Golovinov

Donetsk National University of Economics and Trade named Michael Tugan-Baranovsky, Donetsk
Abstract
The paper reviews the schools presented by a general economic theory which concern investigation of interactions between economic and social processes personificated by the state and business, in particular public-private partnership. Measures are offered to improve partner relations and their effective impact on the social development of the country.
Keywords
partnership, state, private sector, civil society, social policy, institutional conditions, education, health care
Downloads
Download data is not yet available.
References
1. Варнавский В.Г. Партнерство государства и частного сектора. Формы, проекты, риски / В.Г. Варнавский ; РАН, Институт мировой экономики и международных отношений. — М. : Наука, 2005. — 315 с.

2. Перегудов С. Бизнес и государство в социальной сфере: конфронтация или партнерство? / С. Перегудов, И. Семененко // Мировая экономика и международные отношения. — 2009. — № 6. — С. 58–66.

3. Риски бизнеса в частногосударственном партнерстве. Национальный доклад Ассоциации менеджеров России. — М., 2007. — 196 с.

4. Геєць В. Наука і виробництво: партнери чи конкуренти? Деякі аспекти сучасної інноваційної політики України / В. Геєць // Президентський вісник. — 2004. — № 3. — 7 квітня. — С. 3–4.

5. Звонар В.П. Міжсекторне партнерство як механізм реалізації регіональної соціальної політики: концепція для України : моногр. / В.П. Звонар ; Волинський національний ун-т ім. Лесі Українки. — Луцьк : Волин. нац. ун-т ім. Лесі Українки, 2009. — 290 с.

6. Новікова О.Ф. Соціальна орієнтація економіки: механізми державного регулювання : моногр. / О.Ф. Новікова, С.М. Гріневська, Л.Л. Шамілева ; НАН України, Інститут економіки промисловості.— Донецьк, 2009. — 220 с.

7. Лібанова Е. М. Трансформація державної соціальної політики в контексті забезпечення конкурентоспроможності української економіки / Е.М. Лібанова // Фінанси України. — 2007. — № 9. — С. 34–41.

8. The New York Times. — March 18. — 2009. — Режим доступу : http://www.nytimes.com

9. Закон України «Про державно-приватне партнерство» від 01.07.2010 р. № 2404-VІ. — Режим доступу : http//zakon.rada.gov.ua/cgi-bin/laws/main.cgi?nreg=2404–17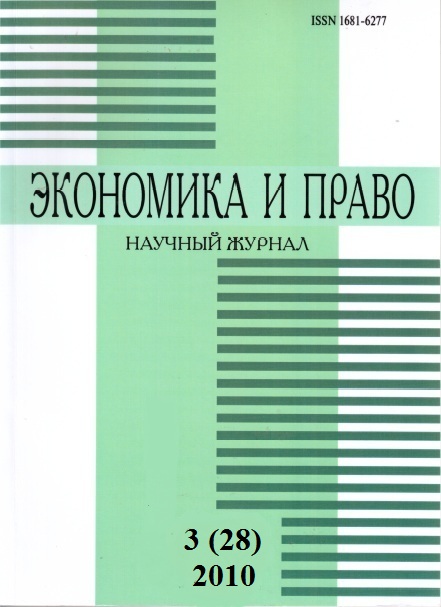 Abstract views: 7 PDF Downloads: 0