THE PROCESS OF STRATEGIC MANAGEMENT OF MARKETING ACTIVITY DEVELOPMENT: SUBSTANTIATING ITS PROACTIVITY
Problems of production management
D.V. Raiko

National Technical University "Kharkiv Polytechnic Institute", Kharkiv
Abstract
The article considers' two types of strategic management: reactive (response of the enterprise to actions of partners, consumers, etc., i. e. the external subject and the internal condition) and proactive (attitude to the enterprise and its actions in the external environment and forecasting of internal environment's economic resources use). It is pointed out that proactive management corresponds to modern marketing as philosophy of business as the latter forms the market concerning the positive perception of the enterprise actions.
Downloads
Download data is not yet available.
References
1. Ансофф И. Стратегическое управление; Пер. с англ. / Под ред. Л.И. Евенко. — М.: Экономика, 1989. — 519 с.

2. Пономаренко В.С., Ястремская Е.Н., Луцковский В.М. Корпоративное управление машиностроительным предприятием: проблемы, пути решения: Монография. — X.:.Изд. дом «ИНЖЭК», 2006. — 226 с.

3. Каплан Р.С., Нортон Д.П. Сбалансированная система показателей. От стратегии к действию: Пер. с англ. — М.: ЗАО «Олимп-Бизнес», 2003. — 294 с.

4. Кухрин А. Философия активного управления ситуациями // АПК: экономика, управление. — 1999. — № 3. — С. 12-18.

5. Клейнер Г.Б. Системная парадигма и теория предприятия // Вопросы экономики. — 2002. — №10. — С. 47-69.

6. Системный поход в современной науке: Сб. науч. тр. — М: Прогресс — Традиция, 2004. — 563 с.

7. Сенге П.М. Танец перемен: новые проблемы самообучающихся организаций: Пер. с англ. — М.: ЗАО «Олимп-Бизнес», 2003. — 601 с.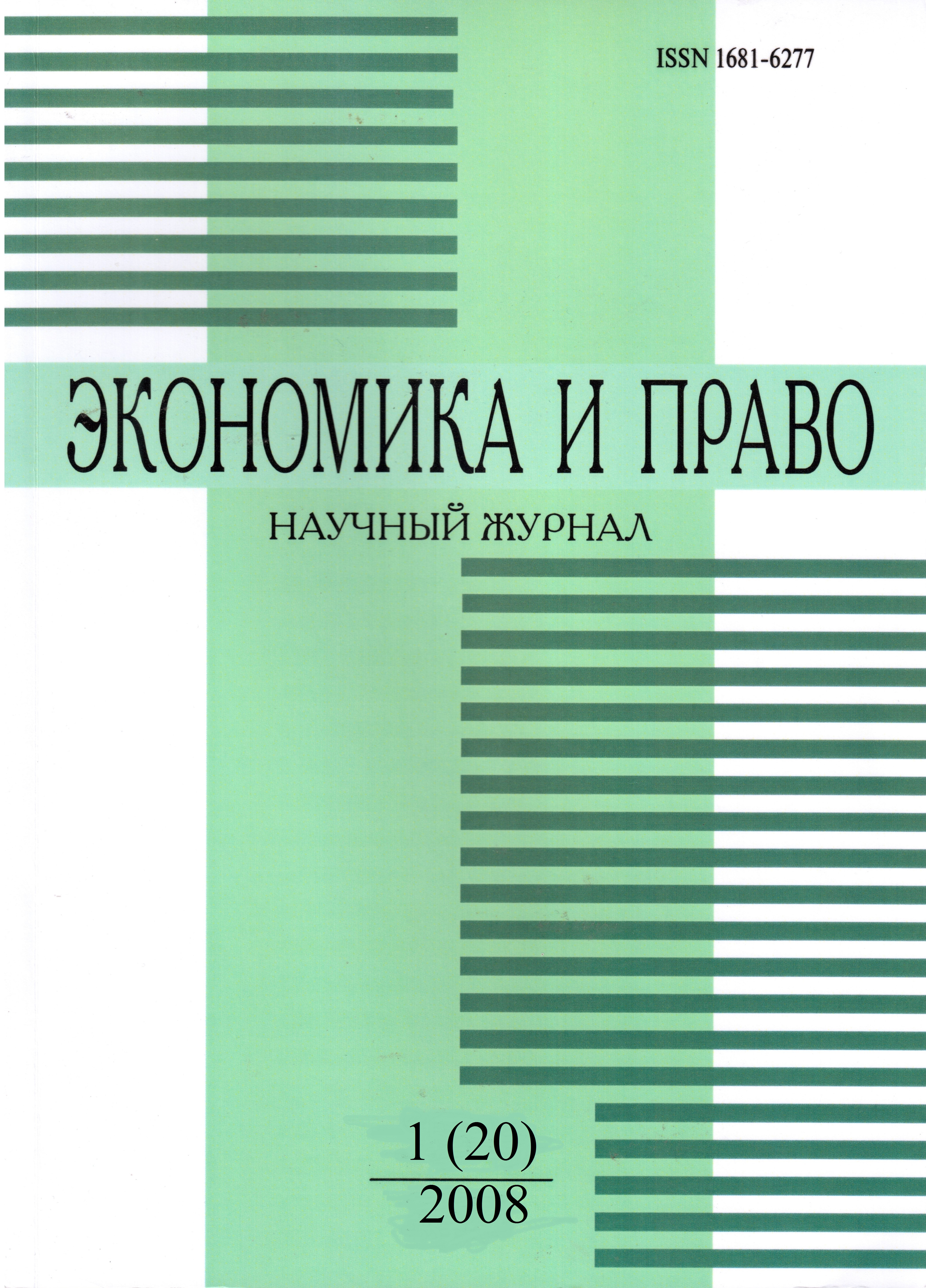 Abstract views: 21 PDF Downloads: 14